BGSA Supply Chain

"

Shark Tank

"
Are you a high-growth supply chain technology company? Disrupting the market? Poised for transformative success?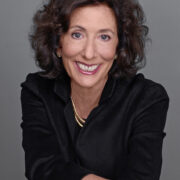 "I am thrilled at this recognition of Venti and our autonomy technology by an in-the-know panel of logistics professionals. Venti's market leadership in Safe Speed autonomy is transforming logistics operations for large customers not only by offering cost efficiencies and greater vehicle utilization, but also by providing proprietary logistics autonomy functions such as mutli-vehicle independent control and steering, automated tools for map-changes and the ability to operate in complex and tight spaces. We are seeing great success with deployments of our tug-trailers for customers in the $175 billion logistics hubs marketplace, and building a strong pipeline. We anticipate continued growth in industrial businesses and transportation hubs in the U.S. and worldwide."

"The BGSA Supply Chain Shark Tank was a fantastic event. It gave me the opportunity to tell my story to over 250 logistics and supply chain CEOs and leaders. And it helped me get an outstanding deal done for SecurSpace! I ended up selling my company to a fellow BGSA Supply Chain CEO attendee. Whether you are a successful leader or an aspiring entrepreneur, I highly recommend the BGSA Supply Chain conference and the Shark Tank!"
If you are a supply chain company poised for transformative success, apply for a spot today!