BGSA Supply Chain

"

Shark Tank

"
Are you a high-growth supply chain technology company? Disrupting the market? Poised for transformative success?
Accepting Applications for the Annual BGSA Supply Chain "Shark Tank" Competition
The BGSA Supply Chain "Shark Tank" competition is a proven showcase for participants to gain visibility and generate revenue for your startup. Past winners have generated lucrative deals, stemming directly from their participation in our "Shark Tank." In fact, one winner showcased, and ultimately sold their company to another conference attendee 8 months after the event! What will this year's winner accomplish?
We are looking for high-growth supply chain technology companies that are disrupting the market and poised for transformative success. Are you a supply chain company developing the "next big idea" that is in need of financing to bring it to market?
There are only 6 spots available, so…
There is no cost to apply, and multiple applications/nominations are accepted.
Selected finalists will receive the discounted conference registration/entrance fee of $1,000.
The deadline for submission is 11/15/21.
Now is your chance to be among a select group of companies that will be given this unique opportunity to present your concepts to three judges, and over 200 industry decision-makers proactively looking for innovative investment opportunities in our sector.
Each of the six selected companies will receive:
The chance to discuss your Big Idea with supply chain leaders, engaging in powerful dialogue with CEOs, presidents and other executives from across the industry
The possibility of obtaining funding by enticing one of over 200+ decision-makers, and prospective investors to finance your Big Idea at the BGSA Supply Chain "Shark Tank" competition!
What happens after I apply?
You should immediately receive an email confirming receipt of your submission. After we have processed your entry, we will send a second confirmation email from Jennifer titled "Shark Sighting" that will indicate that your entry is being actively reviewed. If you do not receive the second email, please re-submit. Finalists will be announced in December.
2021 Supply Chain "Shark Tank" Competition Winner
Congratulations to Venti Technologies CEO Heidi R. Wyle, Ph.D. as the winner of the Benesch sponsored BGSA 2021 Supply Chain "Shark Tank" competition. The competition, held during the BG Strategic Advisors Virtual Supply Chain Conference January 20-21, 2021, featured presentations from high-growth, technology-enabled supply chain companies poised for transformative growth.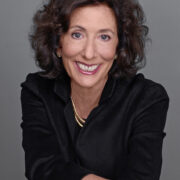 "I am thrilled at this recognition of Venti and our autonomy technology by an in-the-know panel of logistics professionals. Venti's market leadership in Safe Speed autonomy is transforming logistics operations for large customers not only by offering cost efficiencies and greater vehicle utilization, but also by providing proprietary logistics autonomy functions such as mutli-vehicle independent control and steering, automated tools for map-changes and the ability to operate in complex and tight spaces. We are seeing great success with deployments of our tug-trailers for customers in the $175 billion logistics hubs marketplace, and building a strong pipeline. We anticipate continued growth in industrial businesses and transportation hubs in the U.S. and worldwide."
In addition to winning the Shark Tank, for which the prize was $10,000 of legal services from AmLaw200 firm Benesch, Venti Technologies was also voted best company by the conference attendees.
BG Strategic Advisors would also like to thank the other Supply Chain "Shark Tank" participants for outstanding presentations and for helping to make the event a great success, including:

Each finalist was given a five-minute pitch, followed by five minutes of Q&A with our judges.
The BGSA Supply Chain Shark Tank is the best place to gain visibility for your startup. Last year's winner, SecurSpace, sold to fellow BGSA attendee Envase Technologies, just 8 months later.
2020 Supply Chain "Shark Tank" Competition Winner
BG Strategic Advisors is pleased to announce and congratulate SecūrSpace CEO Lance Theobald as the winner of the DAT sponsored BGSA 2020 Supply Chain "Shark Tank" competition featured at the BG Strategic Advisors Supply Chain Conference 2020 held at The Breakers in Palm Beach, January 23-25, 2020.
"The BGSA Supply Chain Shark Tank was a fantastic event. It gave me the opportunity to tell my story to over 250 logistics and supply chain CEOs and leaders. And it helped me get an outstanding deal done for SecurSpace! I ended up selling my company to a fellow BGSA Supply Chain CEO attendee. Whether you are a successful leader or an aspiring entrepreneur, I highly recommend the BGSA Supply Chain conference and the Shark Tank!"